The Area Codes
What is the Area Codes?
An area code or telephone prefix is a numerical sequence that must be dialed before the telephone number to which you want to make a telephone call in order to indicate the territorial location of that telephone number.
What types of area codes are there?
When talking about area codes we can refer to the territorial indicators that indicate the country and those that indicate the specific region of that country.
How are they used?
In the case of country area codes these should only be used when making international calls and area codes should be used whenever a call is made, whether national or international.
In the case of international area codes, to dial them, the + symbol or dial 00 must be indicated beforehand. If these are not indicated before the prefix, the telephone lines cannot interpret that it is an international call.
International: [Country prefix with + or 00 in front] [Regional area code] [Telephone number]
National: [Regional area code] [Telephone number]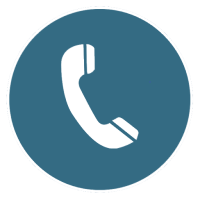 List of area codes
On our website you can find the different United States area codes and the corresponding codes for each country in the world.
USA Area Codes
| | |
| --- | --- |
| State | Area Code |
| Alabama | 205, 251, 256, 334, 659 and 938 |
| Alaska | 907 |
| Arizona | 480, 520, 602, 623 and 928 |
| Arkansas | 479, 501 and 870 |
| California | 209, 213, 279, 310, 323, 341, 408, 415, 424, 442, 510, 530, 559, 562, 619, 626, 628, 650, 657, 661, 669, 707, 714, 747, 760, 805, 818, 820, 831, 858, 909, 916, 925, 949 and 951 |
| Colorado | 303, 719, 720 and 970 |
| Connecticut | 203, 475, 860 and 959 |
| Delaware | 302 |
| Florida | 239, 305, 321, 352, 386, 407, 561, 689, 727, 754, 772, 786, 813, 850, 863, 904, 941 and 954 |
| Georgia | 229, 404, 470, 478, 678, 706, 762, 770 and 912 |
| Hawaii | 808 |
| Idaho | 208 and 986 |
| Illinois | 217, 224, 309, 312, 331, 618, 630, 708, 773, 779, 815, 847 and 872 |
| Indiana | 219, 260, 317, 364, 463, 574, 765, 812 and 930 |
| Iowa | 319, 515, 563, 641 and 712 |
| Kansas | 316, 620, 785 and 913 |
| Kentucky | 270, 364, 502, 606 and 859 |
| Louisiana | 225, 318, 337, 504 and 985 |
| Maine | 207 |
| Maryland | 227, 240, 301, 302, 304, 410, 443, 667 and 681 |
| Massachusetts | 339, 351, 413, 508, 617, 774, 781, 857 and 978 |
| Michigan | 231, 248, 269, 313, 517, 586, 616, 734, 810, 906, 947 and 989 |
| Minnesota | 218, 320, 507, 612, 651, 763 and 952 |
| Mississippi | 228, 601, 662 and 769 |
| Missouri | 314, 417, 573, 636, 660 and 816 |
| Montana | 406 |
| Nebraska | 308, 402 and 531 |
| Nevada | 702, 725 and 775 |
| New Hampshire | 603 |
| New Jersey | 201, 215, 267, 445, 551, 609, 640, 732, 848, 856, 862, 908 and 973 |
| New Mexico | 505 and 575 |
| New York | 212, 315, 332, 347, 516, 518, 585, 607, 631, 646, 680, 716, 718, 838, 845, 914, 917, 929 and 934 |
| North Carolina | 252, 336, 704, 743, 828, 910, 919, 980 and 984 |
| North Dakota | 701 |
| Ohio | 216, 220, 234, 283, 304, 326, 330, 380, 419, 440, 513, 567, 606, 614, 681, 740 and 937 |
| Oklahoma | 405, 539, 572, 580 and 918 |
| Oregon | 458, 503, 541 and 971 |
| Pennsylvania | 215, 223, 267, 272, 412, 445, 484, 570, 610, 717, 724, 814 and 878 |
| Rhode Island | 401 |
| South Carolina | 803, 839, 843, 854 and 864 |
| South Dakota | 605 |
| Tennessee | 423, 615, 629, 731, 865, 901 and 931 |
| Texas | 210, 214, 254, 281, 325, 346, 361, 409, 430, 432, 469, 512, 682, 713, 726, 737, 806, 817, 830, 832, 903, 915, 936, 940, 956, 972 and 979 |
| Utah | 385, 435 and 801 |
| Vermont | 603 and 802 |
| Virginia | 276, 434, 540, 571, 703, 757 and 804 |
| Washington | 206, 253, 360, 425, 509 and 564 |
| West Virginia | 304 and 681 |
| Wisconsin | 262, 414, 534, 608, 715 and 920 |
| Wyoming | 307 |
| Whasington DC | 202 and 771 |
Country Area Codes